Vendor Management Program Gap Analysis
Q: Not sure where your Vendor Management Program stands in terms of compliance, risk or maturity?
Q: Ready to take your program to the next level and aren't quite sure how to get there?
Q: Received audit or regulatory findings and uncertain what is required or how to remediate the issues?
A:
You need a VMP Gap Analysis!
1)   The VMP Gap Analysis begins with a discussion about your current state including:
Bottlenecks, limitations, perceived obstacles
Audit findings and/or regulatory issues
Staffing adequacy, tools and service providers utilized to help manage your program
Program framework
2)   The discussion then moves to where you see the desired state of your program and includes:
A review of strategic objectives
Interviews with stakeholders throughout the enterprise
Planned vendor management initiatives
3)   The final stage of the VMP Gap Analysis includes a comparison of the Current State to the following:
10 Components of a vendor management program including documented risk assessment
State and Federal regulations for vendor oversight
Desired State of your program
DELIVERABLES
Documented Current State & Desired State
Key Gaps
Roadmap to achieve Desired State and/or to remediate regulatory issues or audit findings
Business Value of change
Risk Assessment of vendor management program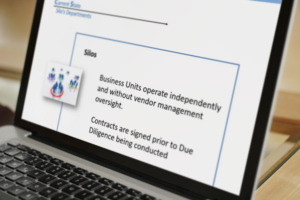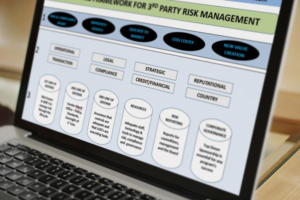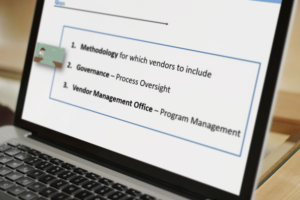 "If you don't know where you're going, you'll end up someplace else."
–Yogi Berra